Allergy & Asthma Center of Massachusetts
Specializing in the diagnosis and treatment of allergic, respiratory and immunologic disorders, our staff is dedicated to the delivery of comprehensive treatment for allergic and respiratory conditions in adults and children.
After your visit, in addition to receiving quality medical care, you will leave with a better understanding of the issues relating to your condition and have a customized action plan to address your needs.
Featured News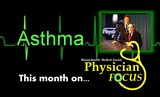 Dr. Steinberg's discussion of asthma and allergic conditions can be seen on the Massachusetts Medical Society's Physician's Focus program (HCAM-TV).
Excellent documentary outlining genetic and environmental factors contributing to the increasing worldwide prevalence of asthma, food allergy and other allergic diseases.
Environmental Health Updates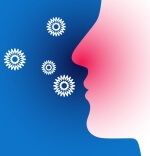 Pollen Counts
Massachusetts Department of Environmental Protection
National Influenza Report
Centers for Disease Control & Prevention