John Ohman, MD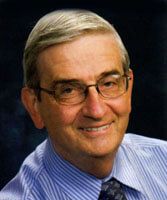 John Ohman, MD received his BA from Wheaton College in Illinois, and his MD from the University of Vermont, College of Medicine.
After completing his residency in internal medicine at the New England Deaconess Hospital, Dr. Ohman pursued his specialty training in allergy/clinical immunology at the Massachusetts General Hospital in Boston. Dr. Ohman has a strong interest allergic/respiratory disease and animal allergy having performed several of the original studies defining the structure of cat allergen.
Prior to joining the Allergy & Asthma Center of Massachusetts, Dr. Ohman served for 25 years as Chief of the Allergy at the Veteran's Administration Outpatient Clinic in Boston. He presently serves as Chief of the Allergy Division at Tufts Medical Center where he holds the rank of Clinical Professor at the Tufts University School of Medicine.
Dr. Ohman has been selected by Boston Magazine as one of Boston's Top Doctors in the field of allergy/immunology. He has served on several advisory panels and committees and as principal investigator on several projects in the field of animal allergy. These include Products Advisory Committee of the USA Center for Drugs & Biologics for the Food and Drug Administration (FDA), Chairman for the Environmental and Occupational Disorders Section for the American Academy of Allergy, Asthma and Immunology, the Jackson Laboratory as well as several other organizations, and institutions.
Contact Us
Chestnut Hill Medical Center
25 Boylston Street - Suite L02
(Route 9 West)
Chestnut Hill, MA 02467
Directions / Map / Hours
Tel

: 617.232.1690

Fax

: 617.739.7082

Email

:

This email address is being protected from spambots. You need JavaScript enabled to view it.